Memories Lost to Covid-19
Covid-19 was challenging for everyone.
As a senior in high school, I have experienced the many challenges that Covid-19 brought. For me, Covid has taken things away from my everyday life and annual traditions. I wasn't able to visit my family in New Jersey, I missed out on performing in my dance competitions, I missed out on junior prom, and I couldn't see friends or socialize with my classmates in school.
Students at Portsmouth High School reflected on what Covid-19 took away from them and the things they missed out on. Here is what they said…
Madison McCann, Senior: 
"Covid took away spirit week and the pep rally and I look forward to that every year, especially being a senior." 
Mitra Moody, Senior:
"Covid made it difficult to see people and that's something that keeps my spirits up, being able to socialize." 
Katie Reed, Senior: 
"I missed out on my family's annual tradition of going and visiting my grandparents and having our traditional Christmas dinner."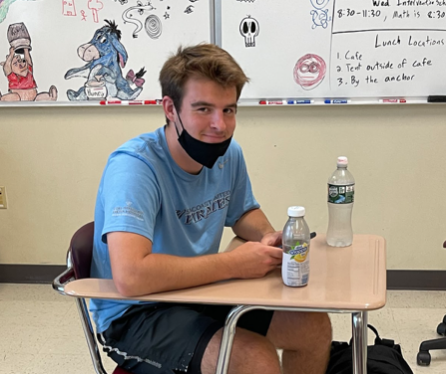 Cam Fregeau, Senior: 
"I missed being able to go to sporting events and basketball games." 
Ryan Scarlatto, Junior: 
"I missed out on being able to be onstage and performing. It's something I look forward to every year and it was taken away from me."
Logan Scully, Junior: 
"One thing I missed out on because of Covid was Junior prom. Junior prom was something I have been looking forward to since I was a Freshman."
Adrian Degnan, Junior: 
"One thing that Covid took away was the fans at sporting events. When I am playing basketball it's enjoyable hearing people cheering the team on and coming out to support."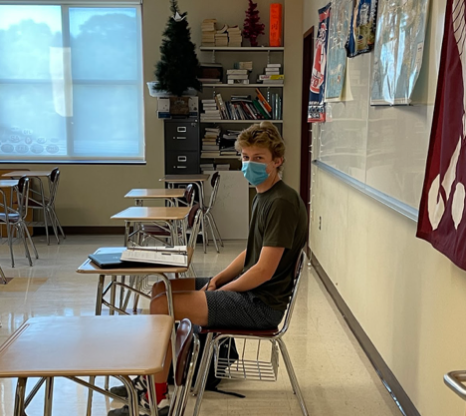 Annabella Haskell, Sophomore:
"Covid took away the ability for me to travel the world and experience new places."
Although Covid-19 was challenging, there were still positive takeaways and many learning experiences from it. When times get hard, always look for the good things that may come out of it.