Review: Kaffee Vonsolln
Asmall German coffee shop in Portsmouth, New Hampshire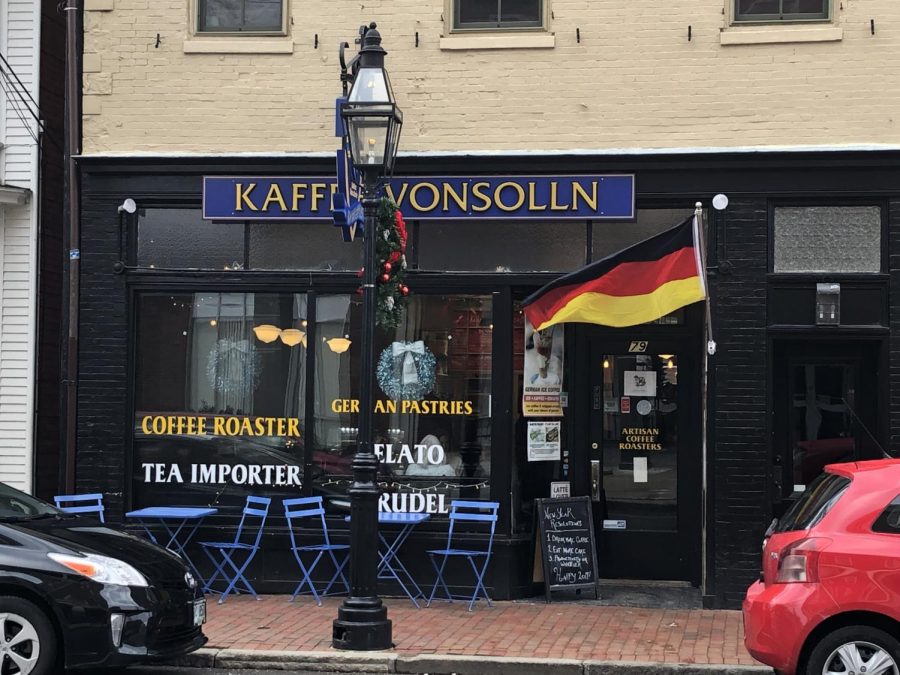 Alexandria Lewis, Paperclip writer/staff
January 10, 2019
Kaffee Vonsolln: 79 Daniel Street, Portsmouth New Hampshire, 08301
Website: https://www.kaffeevonsolln.com/
Phone: (603) 373-0570
Kaffee Vonsolln has been up and running since 2010 in Portsmouth, New Hampshire. It is located on 79 Daniel street near the previous cafe  "Breaking New Grounds". They have good service and a nice and relaxed atmosphere, more contemporary baked goods and breakfast(s), and their own blend of coffee. They also sell a variety of hot chocolates and chai lattes.
This is somewhere that I would one-hundred percent suggest that more people try out. On the other hand, if you prefer a sweeter coffee, I would suggest going elsewhere. If you don't mind the bitter coffee, Kaffee Vonsolln is perfect. But people with a sweet tooth should try the cider, hot cocoa, and/or Chai tea/latte.
The prices can vary from reasonable to expensive, but no more than what Starbucks charges. The food is quite enjoyable, and their food prices are pretty fair. It's no more than a couple of dollars for a scone or a bagel. I suggest, while you can still get it, the hot cider with caramel. It's a nice drink to have on cold mornings. In the quiet environment, it's in it makes the experience more enjoyable.
Though in the reality that Portsmouth has a lot of options, there is still a reason to try out Kaffee Vonsolln. Since they aren't a chain restaurant they have more recipes that come from the heart.