Me Before You: A Review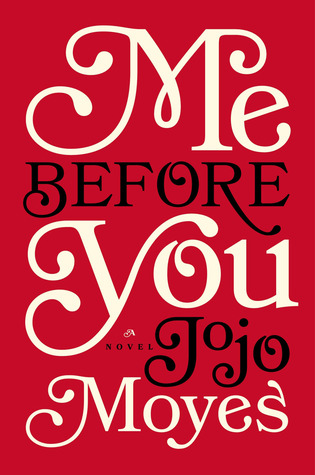 Hang on for a minute...we're trying to find some more stories you might like.
In the book Me Before You, JoJo Moyes takes romance novels to a whole new level. With her unique characters and suspenseful plot, readers can't help but speed right through to the end. In fact, 94% of readers enjoyed this book and the two that come after it, along with the major motion picture movie that came out in 2016.
The book starts off with a motorcycle crash. An incident that put Will Trainor in a wheelchair for the rest of his life, being paralyzed from the neck down having only little movement in his thumb and pointer finger. Will was in constant need of help to get around his house and to just live, as a result, Louisa Clark was hired as a caretaker for Will. Helping around the house, making cups of tea, and giving Will his medicine was her job. It seemed like an easy task for Louisa, a happy, optimistic person with wild thoughts and a great imagination. However, after meeting Will Trainor, a bitter, unhappy man with not an ounce of interest in having yet another caretaker, the two couldn't be more than opposites. However, as different as the two were, long nights in the snow and movies in the den, slowly pulled the two together.
Most people would take a look at the title and the cover of the book and be susceptible to thinking it's just another sappy romance novel. However, this book is the exact opposite. Nothing about it screams 'typical' and or 'cheesy', having every page hold suspenseful events and shocking outcomes. Consisting of the same intimate relationships every romance book contains, author JoJo Moyes really takes a turn on the stereotypical ending it could've had and throws in something a reader would never have thought could happen.
When it comes to recommendations for this novel, it really varies on the person and their interests. Boys and girls of any high school grade who enjoy a good cliffhanger and a good cry would really savor every minute of this book. However, not only hopeless romantics have to like this novel, I've met various people who don't really like the sounds of a romance book, fearing it'll carry the same happy endings as every other book does, but after reading Me Before You, they couldn't wait to move on to the next book in the series.
Portsmouth High School Freshman,Madeline Dubosque,  said "I've never really been a fan of drama or anything like that. Reading about other people's life never really interested me. But I really enjoyed this book and I enjoyed the movie even more."