UNH Sorority goes Unpunished for Singing the 'N-Word'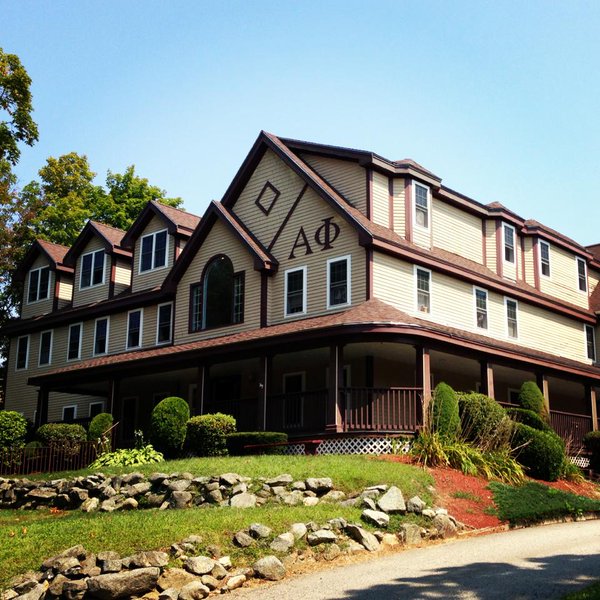 Hang on for a minute...we're trying to find some more stories you might like.
A video of members from Alpha Phi at the University of New Hampshire saying the "n-word" while singing along to 'Gold Digger' by Kanye West arose the internet two weeks ago. The video was originally posted on an Instagram story by an Alpha Phi sister. It was then posted by "All Eyes on UNH", an anti-racism student Facebook page, and was spread on from there. Publishing companies such as TMZ, Daily Mail, Fox News posted articles regarding the sorority's "ignorant and insensitive" behavior.
Reactions to the video were mixed. Some were very offended by the actions of the Alpha Phi sisters. Katie Auger, a member of Alpha Xi Delta at UNH, reacted to the incident, "I was mostly upset that they felt it was okay and necessary to record them saying a word that offends so many and then posting it on social media. The whole situation had a very negative affect on the UNH community as well as cast a negative shadow on the Greek Community. The word offends so many people, rightfully so, and in my opinion doesn't need to be said, repeated, or in songs. It's a very popular song, you know when the word is coming, so just don't say it." Others believe that the sorority girls weren't in the wrong and were just harmlessly singing along to a song.
The girls were not punished for their actions. A UNH spokeswoman clarified that they used poor judgement in the video, but the university is not going to be doing any investigations. Alpha Phi will not be disciplined. The sorority wrote an apology and has committed to play an active role in working to make the campus campus culture better.