Peer Advice: Moving On To The Next Grade
The back to school season is a stressful time for every high school student, especially moving on to a new and completely foreign grade. How to prepare for college, what classes to take, how to manage homework with extracurriculars, and other stressors begin to pile on as the summer ends and the next school year begins.
Current Portsmouth High School ninth graders are just ending their first year of high school and maybe they haven't grasped their footing, yet. For those interested in sports, either those already involved or those who are looking to join next year, PHS sophomore Seth Kozak offers his advice.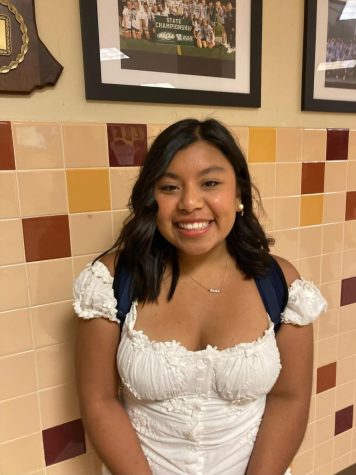 "If you've been in any sports the year before, definitely stick with it, even if you aren't 100 percent sure about it yet," he said. Kozak has been playing football for two years, as well as running both indoor and outdoor track. 
Kozak said that beginning a sport early on in high school and sticking with it shows dedication and commitment, two characteristics that colleges will look for, and building relationships with coaches and teammates are lasting and will help you through life. 
For ninth graders not so interested in school athletics, Nina Little, a PHS sophomore, recommends participating in the fine arts programs. Little has participated in school musicals Sondheim on Sondheim (2022) and Mean Girls (2023), as well as the theatre department's 2022 trip to California to compete in Musical Theatre Competitions of America.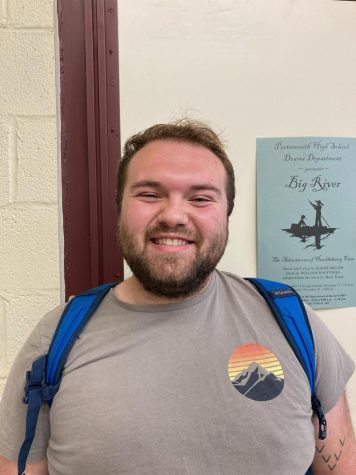 School theatre can be demanding and time-consuming, so Little recommends not procrastinating your work, asking for help when you need it, and getting your work in on time.
Elise Sedam, a member of the class of 2025 student council and PHS sophomore, says that being engaged in schoolwork and showing teachers that you are interested is important so that they know you are committed.
Even if you are worried about possibly not being elected to student government, Sedam recommends running anyway. "It's a fun opportunity and even if you don't get elected, you can still help out."
Delaney Cook, a PHS junior and one of the class presidents, offered her advice as well. Cook said to "conquer one task at a time. It can get very hectic if you look at all of your assignments at once, so it is much easier to break them down into smaller, more manageable groups."
Shea O'Keefe, a junior in PHS theatre, offers her own insight on junior year. O'Keefe said to make your mental and physical health your priority. As for musical theatre and the arts, she pressed how important it is that students stay true to themselves and work hard.
"I feel like a lot of the underclassmen strive to be average, or as good as their peers, when they are capable and ready for so much more. It is important to challenge yourself, go out of your comfort zone, and explore what else you have to offer. You never know what kind of talents you are hiding because you are scared of failing," said O'Keefe. 
PHS Senior Reegan Conlin tells junior athletes that senior year is more stressful than people make it out to be, but regardless of that, it is important to enjoy senior year because it is "a fun, chaotic,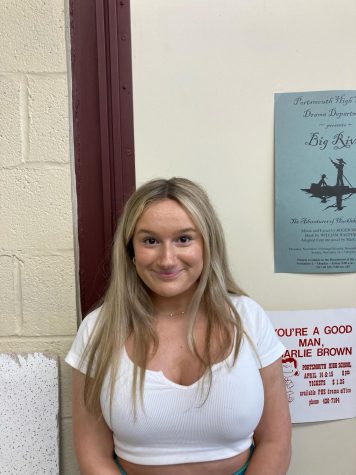 and maturing part of your life."
Conlin is going to Saint Michael's College for business administration and as a lacrosse commit. "As a student athlete, it is in your best interest to get your college stuff done sooner rather than later. Do not procrastinate on your work."
Nick Tavares is a senior at PHS, who will be entering the University of New Hampshire in the fall as a Music Education major. Tavares participates in PHS band, choir, and musical theatre.
He advises rising seniors, as well as the rest of the school, to join clubs and get involved. "You'll meet a bunch of people who enjoy the same thing as you."
Ella Dimeco is the class of 2023's student body president. She tells rising seniors that besides staying focused and organized, to try your absolute hardest.
"Push yourself, because even if it means a few sleepless nights or rough mornings, you're not going to remember them later on, and the hard work will get you so far," said Dimeco, who is heading to the University of Vermont in the fall as a political science and writing major.
All eight of these Portsmouth High School students advise their younger classmates on these four points: Don't procrastinate your schoolwork, stay involved with extracurriculars, get out of your comfort zone, and stay committed.