Can Portsmouth High School softball rise to the challenge and make the playoffs?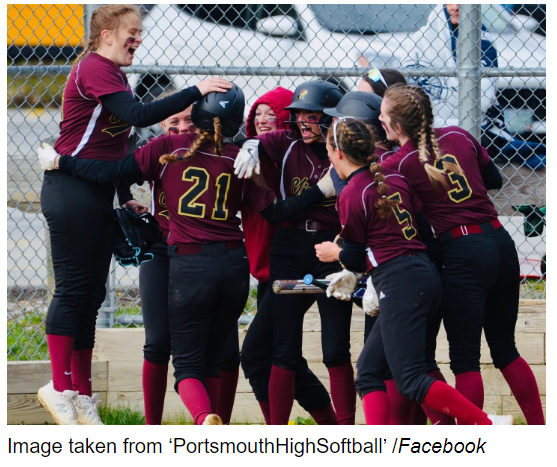 "Mindset is super important," said Evy Douglass, current varsity softball player and Portsmouth High School junior. She thinks the biggest challenge the past three years has been age. With young players, comes young talent. Douglass thinks the PHS softball team is showing improvement, but it's going to take time.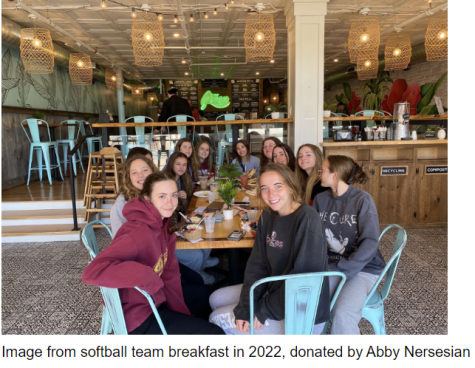 Head coach Sandy Dewing thinks the biggest barrier is playing in Division I, as the team has struggled to compete at that level for the past few years. Looking ahead to the upcoming season, Dewing believes that if the team can maximize double plays and keep their heads in the game, the season will work itself out for the better. 
With 17 years of experience coaching high school softball, Dewing is confident in his techniques and coaching abilities and believes the upcoming season will be one of the best in a long time. 
PHS junior Abby Sargent said, "… the team had a good chance competing with other teams." Sargent also reiterated the thoughts of Douglass, saying "everyone was new and not used to playing at that level," referencing the varsity level of competition.
With players coming from surrounding towns, the team had to focus on getting to know each other. Now that they have played together for a few years, junior Brigid Cadle believes "we have the power to really win this year." Cadle is excited for the season, and can't wait to show off all the hard work the Clippers put in over the winter. 
The team works hard in practice and hopes that the time spent on the practice field will eventually translate to game day. Working together and focusing is their main tactic to earn the record they want. "We just need reps," explained Douglass. She believes it is prominent that the more preparation time they put in, the better chance the team has to be successful.
Over time, the Clippers have continued to gain knowledge about the game and what comes with playing at a varsity level. In 2021, there were a total of six freshmen on the team. With no seniors, the Clippers had to fight through the season with little experience. "People get too frazzled if they make a mistake, they need to have faith in themselves," stated Douglass. 
In 2021, the team went 0-18, but did show a little progress last season. In 2022, they pulled out two wins while finishing a disappointing 2-16. Looking ahead to 2023, the team is as confident as ever with over half the team being upperclassman, all with multiple years of varsity experience, and a solid group of underclassmen who know the game well. 
Coach Dewing is hoping for an "outstanding" 2023 season.
Their first home game is April 21st, 2023, at Alumni field.