The Streaming Revolution's Effects on Movie Theaters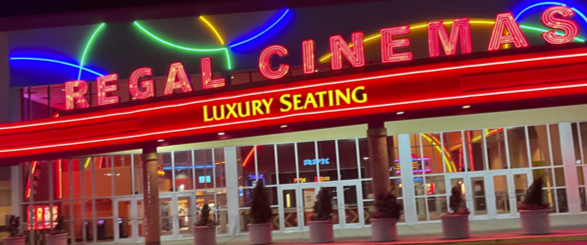 The last 15 years have been a race for big companies to launch streaming platforms and content, whether movie theaters like it or not. Netflix was the first big company to start streaming on an online platform in a successful way. Netflix launched its service in 2007 and was originally founded in 1997, being worth over 173.95 billion dollars.
Over the last few years, many companies have jumped into the race for the biggest service, and Disney Plus is Netflix's biggest competition as they have several properties under their umbrella.  Amazon Prime Video, with 175 million subscribers, and HBO Max also represent problems as streaming services for theaters.
These changes in Hollywood have forever changed the industry with streaming becoming a norm in every household in America with almost 8 out of every 10 households having streaming services.
Last year the full effect of the dual releases was seen with the release of Black Widow in July of last year. Disney Plus charged a $30 premiere release fee so the movie could be watched as much as a person wanted from the comforts of their home. The result of this was a 370 million dollar box office performance and a 125 million Disney Plus performance.
This year has been a return to form for theaters with "The Batman" netting over 300 million gross since coming out 3 weeks ago and this is a good sign with "Uncharted" also netting 134 million. No movie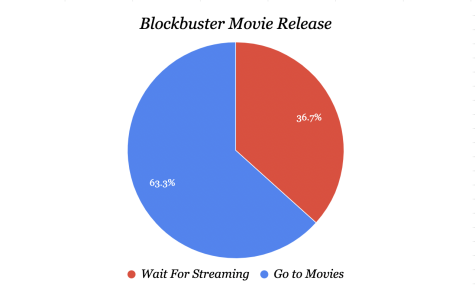 s this year have had the dual release schedule on streaming and in theaters.
The general PHS public seems excited for theaters to be back open and when interviewing people there was an excitement attached to the Marvel movies that were not shared through other genres of movies.
PHS senior Gus Nueffer stated,"Is it a marvel movie cause if not I probably would wait." Overall most students had similar opinions and would wait for streaming with most movies.
The connection between Marvel and box office success is connected with every marvel movie over the last 10 years grossing over 400 million dollars. The movie theaters don't have anything to worry about any time soon if these themes of box office success continue.