5 Fragrances for Men that Will Set You Apart from Others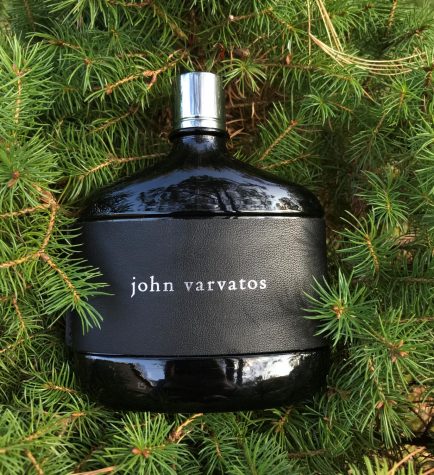 John Varvatos by John Varvatos
Mostly everyone these days is wearing blue and fresh fragrances, so that's going to be your Sauvage, Bleu De Chanel, Invictus, and Nautica Voyage. There is nothing wrong with those fragrances, it's just everyone wears them, and I would rather smell unique and amazing at the same time. Starting off we have John Varvatos who makes great fragrances for a great price. The company recently went bankrupt, so their fragrances can be found all over rack stores and for cheap online. The fragrance smells of high quality, and the fragrance tries to imitate sweet, leathery, and warm spicy accords. This would be for an evening wear during the winter or fall time. Due to its warm, sweet, and spicy nature John Varvatos would work well in a date night scenario because it has just enough projection to create this alluring effect. John Varvatos makes a handful of affordable fragrances that smell of high quality: Artisan Pure, Artisan, Vintage, and Dark Rebel. I highly recommend checking at least one of them out for yourself. I wanted to get someone else's opinion on the fragrances I chose, so I asked my mom and she said, "I do like this one, not as much as the first, but still a nice and warm scent." She ended up giving it a 7 out of 10. That doesn't mean everyone would give it a 7 out of 10 because everyone has their own opinions on scents; something that I may think smells great Johnny may think it smells terrible. So you should always test out fragrances, or you can blind buy them if they are cheap.
Notes: Leather, Amber, Tamarind, Dates, Balsam Fir, Vanilla
Price: $26 for 75ml
Projection: Moderate
Performance: Moderate
Concentration: Eau De Toilette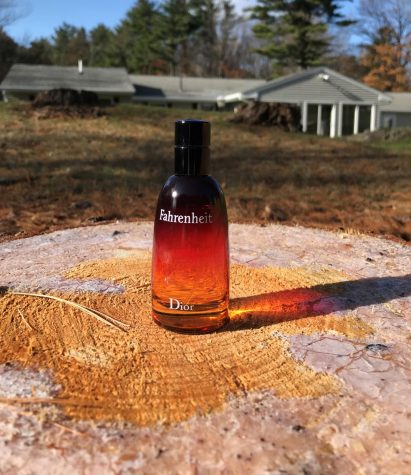 Fahrenheit by Christian Dior
Dior is potentially the best designer house when it comes to fragrances; they have so many sought out lines and tremendous followers of certain fragrances. Their biggest being the Sauvage line; however, this is one of the most used fragrances out there, and when wearing Sauvage, you will smell like every other guy out there. You want your scent to be memorable and unique, which is what Fahrenheit does. Fahrenheit is more of an acquired taste, and I recommend sampling it first. The fragrance opens up much different than the scents you are used to with a little bit of spice, lavender, and some citruses. Soon after your woods, leather, violet leaf, and notes that help smooth the fragrance comes into play. This fragrance has many florals, which are matched up with some smooth notes to give the fragrance a balance and more masculine vibe. Due to the violet leaf Fahrenheit has somewhat of a petrol smell to it. The note breakdown gives Fahrenheit a more mature smell to it, and what Dior did was make a leather fragrance in a cleaner and fresher way. Fahrenheit, in my opinion, is versatile and you can wear it at any time or anywhere. 
Top Notes: Nutmeg, Lavender, Mandarin Orange, Cedar, Chamomile, Hawthorn, Bergamot, Lemon
Mid Notes: Violet Leaf, Nutmeg, Cedar, Sandalwood, Honeysuckle, Carnation, Jasmine, Lily of the Valley
Base Notes: Leather, Vetiver, Musk, Amber, Patchouli, Tonka Bean
Price: $50 for 50ml
Projection: Strong
Performance: Long Lasting
Concentration: Eau De Toilette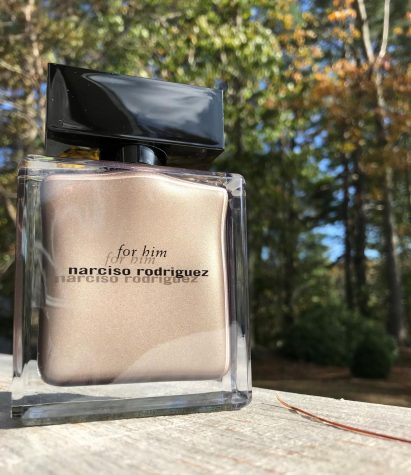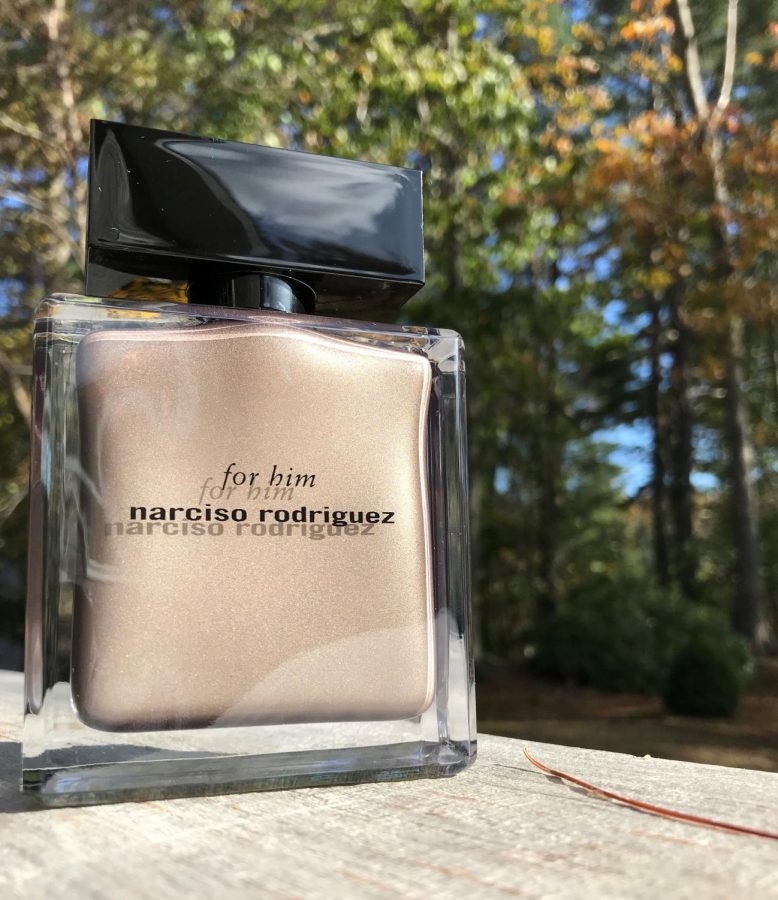 Narciso Rodriguez For Him Eau De Parfum Intense by Narciso Rodriguez
Narciso Rodriguez For Him EDP is a flanker to the original one, which was an eau de toilette concentration and a bit of a different note break down. I prefer this one much more because it is simplistic, yet very elegant. The only downside to this fragrance is that you can go anosmic to the smell pretty quickly (anosmic means you have gone essentially nose-blind to something, which in this case it is a fragrance). You may not smell yourself 5 hours into the day, but someone else might be able to smell your scent. This happens to many fragrances out there and some fragrances have better performance than you might think. Now back to Narciso Rodriguez, this note breakdown is extremely simple, pepper, musk, and iris. It opens up with the spicy pepper which soon settles down to a powdery, fresh, and somewhat woodsy feeling due to the iris and musk. Iris is one the most interesting floral notes in perfumery, it tends to give off either a powdery lip-sticky tone to it, or a clean soapy tone. Sometimes you will find orris root instead which is the root of the iris plant. You will surely smell unique, because I haven't come across anything that smells really close to it. It has good performance because of the fragrance being an eau de parfum; the differences between eau de toilette, eau de parfum, parfum, eau de cologne, and extrait de parfum is the concentration. So an extrait de parfum contains a higher percentage of oils where an eau de cologne has a lot less. This usually means an extrait de parfum or eau de parfum would be more potent and stronger. However, I would say this isn't for the average person, it is another mature and classy scent to say the least. 
Notes: Musk, Iris, Pink Pepper
Price: $50 for 100ml
Projection: Moderate to Strong
Performance: Long Lasting
Concentration: Eau De Parfum
Uomo by Salvatore Ferragamo
Salvatore Ferragamo is one of the best designer houses in the market for a couple of reasons. Almost all of their fragrances are heavily discounted online and in rack stores like Marshalls. They also smell really good; some are more synthetic than others, but still very good. The price value proposition for a lot of Ferragamo fragrances is extremely high. Potentially the best "cheapie house" out there. The one fragrance that we are looking at is Uomo, a very nice gourmand and easy to wear fragrance. A gourmand is a type of fragrance that smells like a food or something sweet, and the accord that this fragrance portrays is tiramisu, an Italian dessert. It opens up with a spicy pop due to some citrus and some spices.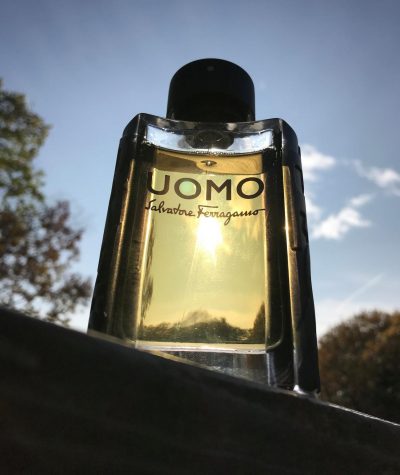 It has a little metallic and smooth background due to the ambroxan, and orange blossom. Then the heart of the fragrance shows up soon with the tonka bean, cashmere wood, and sandalwood. When it dries down the scent comes across very sweet, creamy,and a little bit woody. Overall, very people-pleasing and easy to wear. I asked my mother what her thoughts are on Uomo and she said, "It smells like a nice Yankee candle. It reminds me of coffee and some dessert." My mom really enjoyed this one and gave it a solid 8 out of 10. This fragrance shares some similarities with blue fragrances, that being the sandalwood and ambroxan which makes many fragrances easier to wear and mass appealing. The gourmand quality is what makes this more unique than your average blue fragrance. This scent is more suited for winter and fall due to the strong performance and scent DNA. 
Top Notes: Cardamom, Black Pepper, Bergamot 
Mid Notes: Sweet Notes, Ambroxan, Orange Blossom
Base Notes: Tonka Bean, Sandalwood, Cashmere Wood
Price: $30 for 50ml
Projection: Moderate to Strong
Performance: Long Lasting
Concentration: Eau De Toilette
Valentino Uomo by Valentino
Valentino is not a designer house that comes to mind when people think about fragrances; however, their Uomo line is very nice and of high quality. The one we are looking at today is the first Valentino Uomo. This is my favorite fragrance that I own, and I personally love the smell. It almost has a calming effect to it; not many of my other fragrances share the same characteristic. Valentino Uomo really makes use of the notes chocolate and hazelnut. The open is a bit weird due to the myrtle(another floral note), but when it dries down after 10 minutes, it smells so extremely good. This fragrance leans gourmand mostly because it smells like a woody Nutella. The hazelnut note really does it for me, especially with the chocolate. The whole scent is nutty, sweet, woody and warm. The chocolate adds the sweetness to the nutty hazelnut, then the leather and cedar really brings in a woody and smooth base. The juice is what matters in a fragrance, but the presentation is just like no other.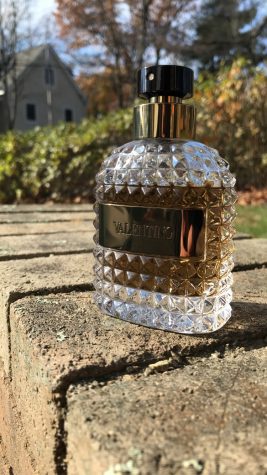 Valentino Uomo is kind of versatile; you can wear the fragrance in most seasons, just go easy on the trigger in the summer. It can easily be worn on a date, at work, at school, or some fancy event. There is also the pricier intense version which is a very elegant fragrance that uses iris and is not for the inexperienced nose. I asked my mom her thoughts on Valentino Uomo and she said, "I really like this one. It's masculine and dialed back. Not as pungent as other fragrances out there." She ended up giving it a 8.5 out of 10. Valentino Uomo has the same alluring quality that John Varvatos does. Overall Valentino Uomo is a great fragrance that has such a great smell to it.
Top Notes: Myrtle, Bergamot 
Mid Notes: Chocolate, Hazelnut 
Base Notes: Leather, Cedar Wood
Price: $80-$100 for 100ml
Projection: Moderate
Performance: Moderate to Long Lasting
Concentration: Eau De Toilette
Closing Thoughts:
I personally think everyone should have at least three fragrances. One that is soapy or fresh, one that is sweet, and then one that is strong and spicy, so you have something for every season and occasion. Most of these fragrances that I chose will set you apart from your friends and family because these aren't your normal blue fragrances that are versatile and people pleasing. I think having a unique scent will put you apart from others.
Scents evoke memories, and I personally wouldn't want to be remembered by the same smell as other people.
I recommend all of these fragrances and all are budget friendly. Valentino Uomo is the scent that really got me into fragrances, and I think perfumery combines the worlds of science and art in an interesting way.