Rec Ball Season 2019-2020
Monday, December 16th's tryouts yielded broken dreams and broken ankles. A good kickoff to what could be the most hyped-up recreational basketball (rec ball) season thus far. Let's take a look.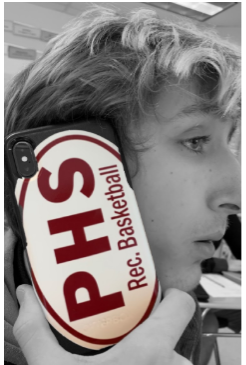 For those who don't know what rec ball is, here's a quick briefing.
The rec ball season starts out with a single night of tryouts followed by a draft later that same night. Coaches will then pick who they want based on the performances of the tryouts they saw–tryouts that decide whether you will sink or swim. 
Rec ball games typically happen once a week, with an occasional doubleheader. Each person can land a spot on one of seven teams, each of which will have the opportunity to climb the ranks in the playoff bracket
To answer some questions about the upcoming rec ball season, rec ball veteran and top seed Kevin Gum. 
Gum is a top player, and a top pick for most rec ball games. He's big, he's fast, and he has a reliable shot. So the question is begged, why didn't he try out for the school basketball team?
"I didn't want to play school ball because track is way better," says Gum, who participates in track year-round. A shot putter and javelin thrower, Gum is dedicated to more than just basketball. 
This is the case for many players in the league; priorities for many include other sports and jobs–often players just don't have the time to play on a school team. This has much to do with why the rec ball league has picked up in the past years. Rec baller Aiden Palermo says "I'm just not that good." Rec ball is also a draw to many non-competitive players. 
Kevin Gum, who's been "hooping for 18 years" warns everyone to "watch out for Brady Baum, kid's a killer." He goes on to offer: "I think Conner Robbins is the biggest sleeper this year."