Everything You Need to Know about the New ISS Teacher!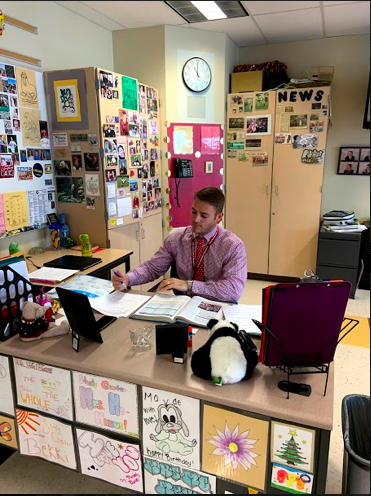 Calista Hopley and Hayley Currier
October 29, 2019
Matthew Salito is a new teacher here at Portsmouth High School. Mr. Salito is currently working as the In-School Suspension Tutor and occasionally a substitute. 
Mr. Salito came here from Connecticut where he worked in a middle school and received a teaching degree in social studies, making him a newly certified teacher. Salito's wife is from Portsmouth, so when the job became available, it was the perfect opportunity for his family.
When asked about some of his favorite things about PHS and the community, he replied saying how friendly the students and staff are as well as ambitious and outgoing. Salito is hoping to become involved with the PHS basketball program, 
Salito hopes to develop the ISS program and make it more productive and alternative. 
Some of Salito's hobbies outside of school include golfing and watching Boston sports. Something you wouldn't know about Salito is that he is in a band, and it is a Dave Matthews Tribute band!