Clippers Sail To Division One: Calvin Hewett
Vanderbilt baseball commit, Calvin Hewett, realized at an earlier age than most that he could compete at a high level after high school. The summer before freshman year, Hewett flourished and became a stronger, faster competitor. 
Hewett had some offers from other colleges in the New England area, as well as Florida, but Vanderbilt caught his attention. "The coaching staff was so genuine and I loved the area of downtown Nashville." Hewett also expressed that "It was a dream come true" that he has gotten this opportunity to continue to Vanderbilt.
Outside of baseball, Hewett is looking forward to all of the excellent food that Nashville has to offer. He particularly enjoys barbeque food, which he will be able to get plenty of in the streets of Nashville.
Hewett is motivated to prepare himself for the future by getting his four-year degree from Vanderbilt. At this moment chasing professional stardom after college is not in his main focus, but still keeps an open mind if at the end of his four years he would wish to choose family life and career, over baseball.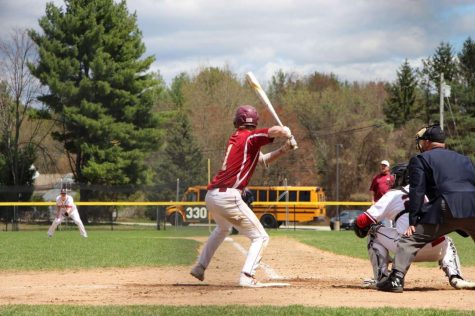 Hewett has had many coaches over the years and thanks all of them for his success and achievements in the sport of baseball. Naming Coach Tim Hopley as one of the many, including his coaches from Seacoast United and his team in Florida. 
The Vandy boys have a very dedicated hardworking player incoming that will work to hopefully add on to the school's dominant run coming out of last season's national championship win.