Gourmet-To-Go: A PHS Culinary Treat for a Good Cause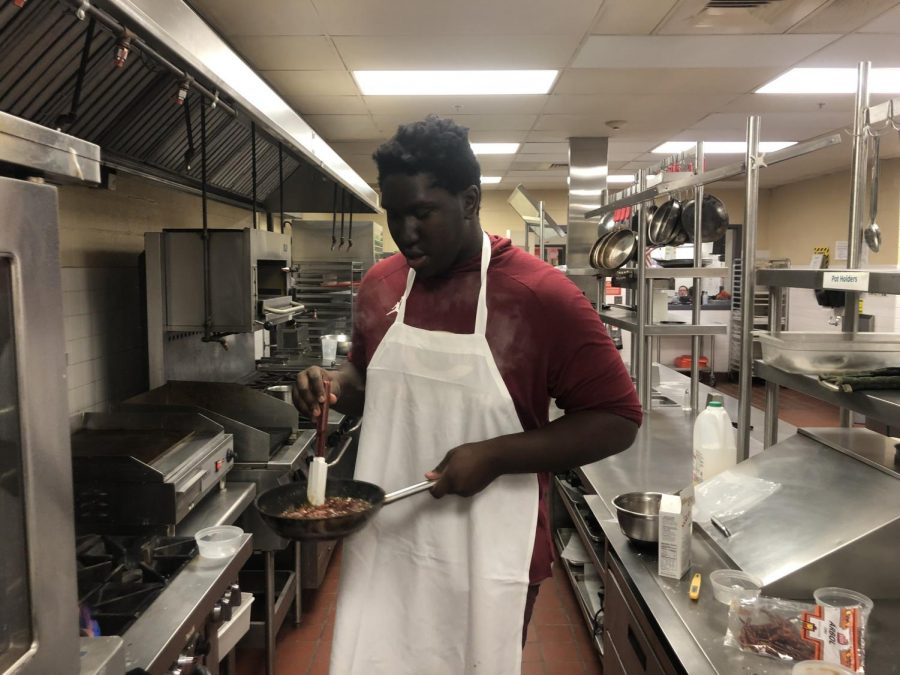 Nolan Pafford, PHS PaperClip Writer
October 17, 2019
Every family has had those nights out. Where you go to eat with mediocre service and you spend $50 or more on a meal. But what if there was an easier way?
Gourmet-To-Go is a food takeout service, put on by the culinary classrooms of PHS.  It consists of a 3-coarse meal you pick up on Friday. The executive chef, Beth Brown, puts it on almost every week, including Thanksgiving. 
"Gourmet to go supports the culinary program at PHS," said Chef Brown. "It helps us do field trips, get different ingredients [along with] Three River Farmers Alliance[A local produce Vendor] "
Tyrese Sterling, Chef Brown's second in command, is normally in charge of making the entree for the week. This week will be a meal designed by Sterling.
The price of the entire meal is much less than if you were to go out to eat with your family. An appetizer is $6, an Entree is $13, and dessert is $6.
They have made a lot of different meals in the past. From turkey, gravy, and mashed potatoes for Thanksgiving to pulled pork sliders with a salad as an app.
"This is more affordable… More local," said Sterling.  "Its also nice to get food from the students who are working to get a further line of education in cooking"
This week's meal is General Tso's Chicken with rice and broccoli, with lobster rangoon as an app.
If you are interested in ordering a great meal at a great price, you can contact Chef Brown at [email protected]g