The Meaning and Message behind Unified Sport & Activities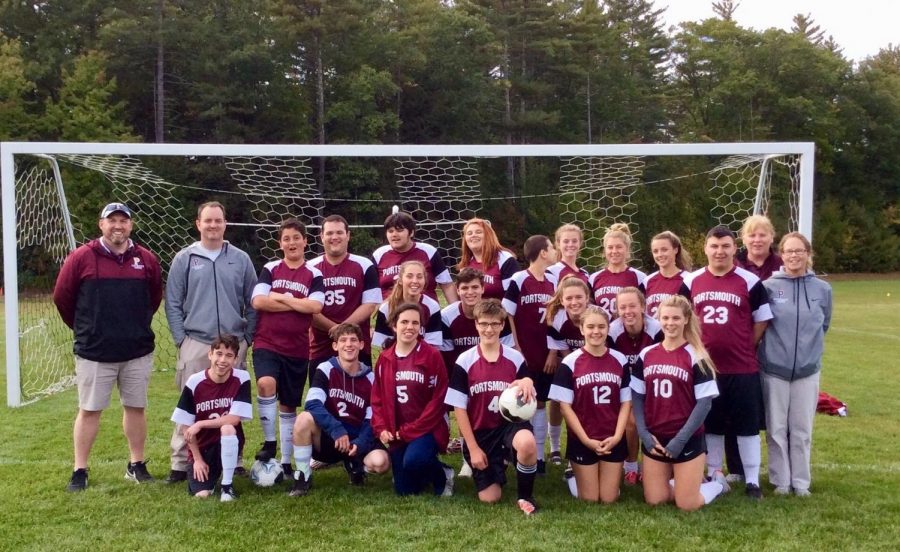 Selena Webber, PHS PaperClip Writer
October 19, 2019
In the 1950's, Eunice Kennedy Shriver (an American Philanthropist) saw how unfairly people with disabilities were being treated. Soon Ms. Shriver started the Special Olympics.
The Special Olympics is an international program of fitness and competition, for children and adults with mental and physical disabilities to participate in. The Special Olympics started in 1968.The Special Olympics adopted Unified Sports in 1989, expanding opportunities for athletes looking for new challenges, while gaining social skills. 
Unified Activities joins people with and without intellectual disabilities on the same team. Unified Sports is inspired by a simple principle: "Training together, and playing together is a quick path to friendship, and understanding."
Unified Activities help with social skills, physical activity, and mental health. It is a welcoming program that combines athletes and partners for training, and competition.
At PHS, Unified Sports started in the fall of 2015.
Bryan Rogers, a Special Educator at PHS, has been coaching Unified Activities for 4 years. For the past 2 years he has coached Unified Basketball; however, this is his first year coaching Unified Soccer. 
In an interview on October 10th, Mr. Rogers discussed the struggles and benefits that he has from coaching Unified, and the struggles and benefits the students have. 
Mr. Rogers enjoys any activities that are sports related. He also enjoys activities that are community based, "whether it's helping out the community or bringing people together." Mr. Rogers likes the excitement everyone has, win, lose or a practice. "The sense of enjoyment that everyone has is really positive."
Students gain a lot from Unified Sports such as sportsmanship, communication, friendship, and hopefully lasting good memories. The students enjoy hanging out, and interacting with their peers.