Off Campus Road Map
Lunch is 40 minutes long. When going off campus, one must be a quick thinker as there is no time to waste. What should you get? Coffee? A bagel? Pizza? There's only time to get one!
Sophia Hall, Paperclip Writer
January 16, 2019
Hang on for a minute...we're trying to find some more stories you might like.
McDonald's – 0.8 Miles
$1 McChicken

$1 any size soft drink

$1.49 Medium size fries
Aroma Joe's – 4.8 Miles
Single Rush – $3.75

24 oz iced coffee – $3
A senior at Portsmouth High School, Meg Fabiano, states "you have to speed a little and pray you to hit no red lights, but you do make it. I ran into class just in time for the bell but the rush was worth it."
Philbrick's Fresh Market – 0.4 miles
Grilled Cheese – $4

Coffee – $2.75
Bagel – $3.25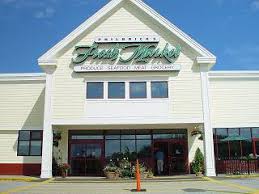 Honey, Ham, and Subs – 0.4 miles
Sub $6.99

Mozzarella sticks $3.49
Taco Bell – 1.9 miles
Shredded Chicken Mini Quesadilla  -$1

Crunchy Taco Supreme $2.29

Cinnamon Delights -$1