Breaking New Grounds Closes its Doors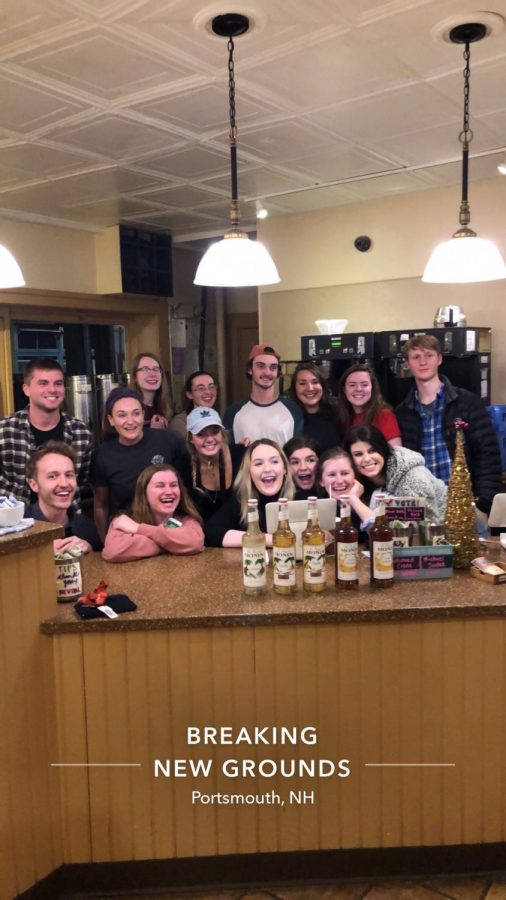 Eliza Rakaseder, PHS Paperclip Writer
January 9, 2019
PORTSMOUTH-
The beloved coffee shop Breaking New Grounds closed its doors after business on January 3rd. News went out when the coffee shop's Instagram account (@bngportsmouth) posted that they sold their space. The post received over 300 comments of people in disbelief and others typing their goodbyes.
For many Portsmouth residents, they feel Breaking New grounds is a statement of the town. Once news broke out about its closing, BNG was flooded with regulars coming to drink their last cup of Breaking New Grounds coffee
"It's the end of an era," said Senior Portsmouth High School student Juanita Sihotang, "It's an important piece of Portsmouth, and the whole vibe of the town will never be the same."
Another senior at Portsmouth High School, Kate Murphy, added, "I don't know where else I am going to get my late night red velvet cake from. Breaking New Grounds had the best one."
Compared to most of the coffee shops located downtown in Portsmouth, not many are open as late as Breaking New Grounds once was. It was a perfect spot to get your morning coffee and your late night cake cravings.
The location was especially convenient; it was the center of Market Square and a perfect distance from any of the other Portsmouth shops and restaurants.
Breaking New Grounds was a crowd favorite, and its calming vibe, great coffee, delicious cakes, and friendly workers will forever be missed.