Hank, a PHS therapy dog, Dies Unexpectedly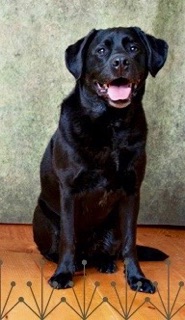 Morgan Moran, PaperClip Staff/Writer
January 10, 2019
Hank was a therapy dog that has been visiting Portsmouth High School students and staff for the past 11 years. He was 13 when he passed away on December 11, 2018, due to old age.
Hank would go to Liz Diemer's room, a student academic service teacher.
"He would come in once a week for about an hour" Diemer said. Diemer would take Hank and the students on walks to talk about issues or concerns a student might have.
He made the students feel comfortable. People looked forward to seeing Hank as he could change someone's attitude right around.