Top 5 Places to get Grub for Dinner
Do you like to go out to dinner? If you do then here are the top 5 best restaurants to go out to dinner in or around downtown Portsmouth.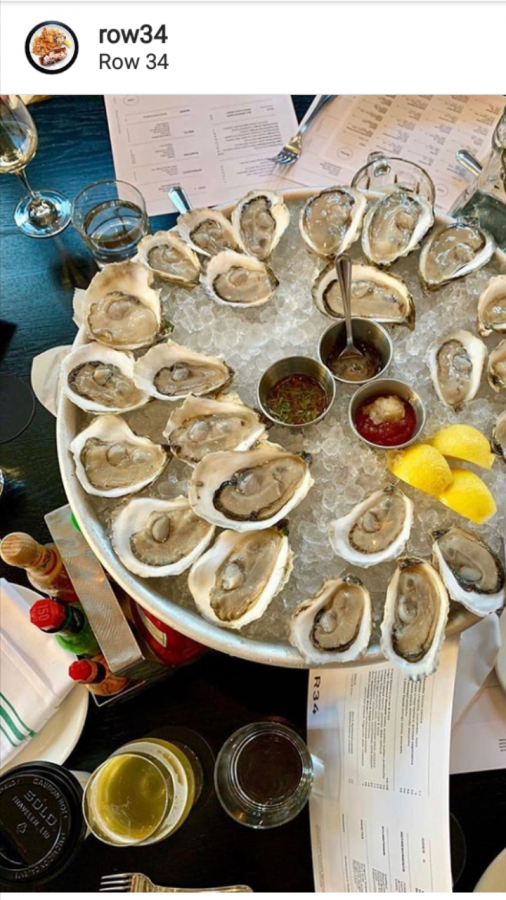 Isaiah Hagstrom, PHS Paperclip writer
January 10, 2019
 Starting out the list at the number one rated place to eat in Portsmouth: Lexies. Lexies is a place if you want a quick bite to eat with burgers, fries, shakes, etc. The price is pretty mellow; it's not very expensive. At the 2nd spot on the list, there is Flatbread Pizza right downtown. Again the price is pretty reasonable, not too high but it's certainly not cheap.
The last 3 restaurants on the list are on the more expensive side of the spectrum with the 3rd one as 5 Thai Bistro. It's your traditional Thai restaurant right in Market Square. The 4th restaurant is Shio; this one is not downtown but it is roughly a 5-10 minute drive down route one.
The last restaurant on the list of the top 5 is Row 34. This restaurant is slightly high end and is kind of pricey and is right outside the middle of downtown and is a great place to go out to dinner with your family.