Local Real Estate: An Upward Hike, with No Decline in Sight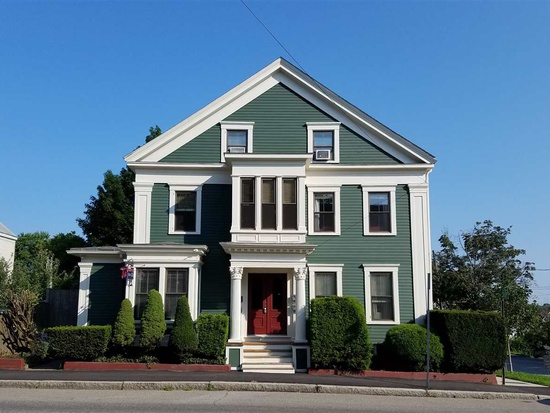 Timm Kutzer, Paperclip Staff/Writer
January 10, 2019
Local real estate has constantly been on the rise in New Hampshire. More and more people are moving here for work and new opportunity. Not only is the Seacoast area getting a revamp and upgrade, but it is also building many new neighborhoods. Hundreds of families are moving into the local towns of Portsmouth, Greenland, and Rye.
The median sales price for a house in Portsmouth is $450,000.00. The average rent is $2,300.00. In March of 2018, the housing market was at its lowest in the year, with the mean price costing $370,000.
Families with younger children are beginning to occupy these new neighborhoods, causing an influx in larger homes and the want and need for larger homes for larger groups. Schools are also being impacted by these larger amounts of families moving to the area. A revamped seacoast, right on the Atlantic Ocean is starting to draw in families with kids to older retirees.
The mean price in New Castle for a home is around $1.5 million. This is far out of the price range of many families who are looking to settle down and start a family right of college. Portsmouth, Rye, and Greenland have experienced a complete skyrocket in the pricing of houses in the last 5 years. In 2014, the median house price was around $310,000.00 now at the start of 2019 it is at $450,000.00, an increase of over $100,000.00.
With more and more families moving to the area, the prices will keep going up and will be at a steady climb in the coming years.