Starter Jobs for Teens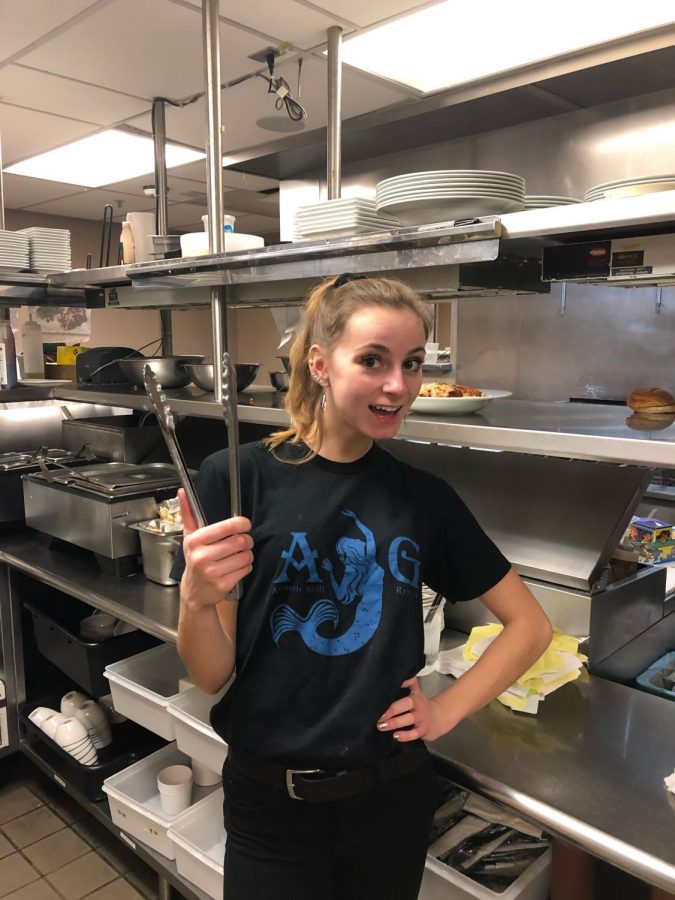 Caleb Begley, PHS PaperClip Writer
January 7, 2019
For most kids, high school is a time when they enter adulthood and typically start working their first job. Without much experience, it's quite hard to get a high-level job on the Seacoast, so most high schoolers start at jobs such as Host/Hostess, Dishwasher, Retail associate, Busser, or Grocery Store Assistant. These jobs can be started with no prior experience and are typically open to younger workers.
A very popular option for work here on the Seacoast is a host/hostess because our downtown area boasts so many restaurants. A hostess at Surf, a sushi restaurant in downtown Portsmouth, Sage Charache reported that she makes $10 per hour, but is okay with that salary because of the flexible hours and easy workload.
In addition, restaurants seem to always be looking for dishwashers, and while it is not the easiest work, there are lots of opportunities to move out the dish pit and possibly start as a line cook. Evan Ellicott informed me he makes $13 an hour, but it is difficult work. He works 3 days a week but no more than that because of the long shifts.
One of the easiest to obtain jobs is a bagger/cashier at a grocery store. Ryan Prinz, a Market Basket employee told me he made $10 per hour and $15 per hour on Sundays. He doesn't love this job but is okay with working there due to the flexible hours and the simplicity of the work. He would suggest this job to anyone looking to dip their feet into a relaxed workplace.
Maeve Riley, a Portsmouth High School senior, works at a retail store called Abode. There she is paid $11 an hour and her job consists of helping out around the shop and selling products to customers. She says she enjoys this job because she enjoys selling and interacting with the customers.
Finally, a very appealing job for high schoolers looking to maximize their profits is working as a busser or food runner at a restaurant. Amelia Anzalone works at the Atlantic Grill as a busser. She reported that the job is very high paced, and at times, difficult. The difficulty is made up for by the money she earns: she's paid $7.25 an hour and is also tipped out from servers. With tips included, s on good nights, she will make upwards of $100 for a 4-9 night shift.
There are many other opportunities for work on the Seacoast but these 5 options are solid entry level options that grant you a reliable workplace, and an area for you to grow and even move up in positions.