PHS Senior Rec Basketball League 2018-2019
Recreation Basketball is back and the hype is just getting started.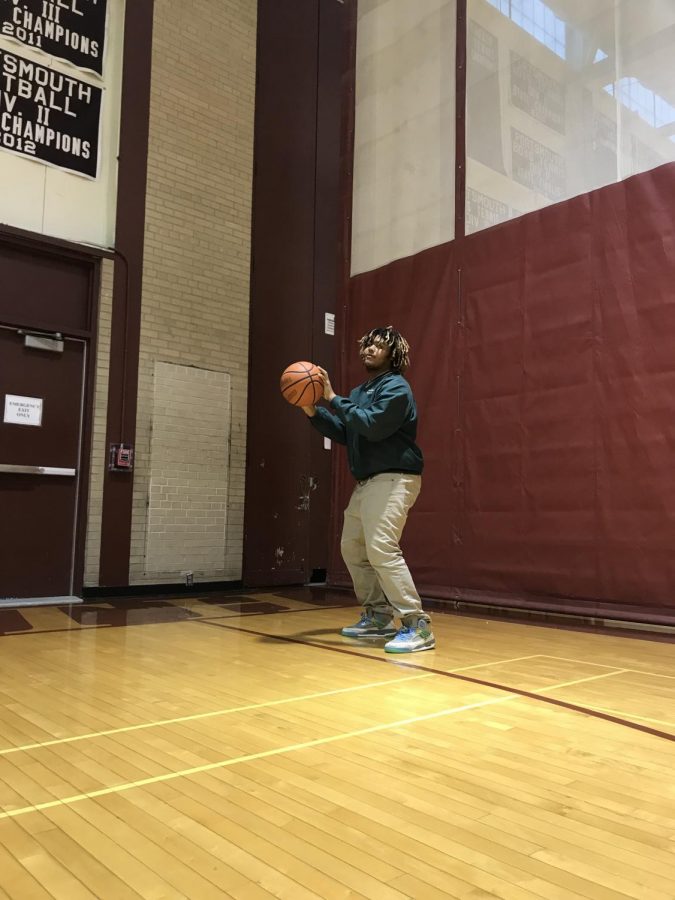 Matt Kelly, PHS PaperClip Writer
December 27, 2018
After the tryouts and first team practices took place last week, the teams have taken shape and the opening set of games took place this week. Port City Pretzels vs Insurcomm tipped off the first game off the season Tuesday night. From the start, it was all Insurcomm with the final score being 61-39. Insurcomm's top scorer was junior Justin Gigis with 18 points. The second game on Monday night featured Clarizio Dental vs Creek AC. The game ended 44-38 in favor of Clarizio Dental with Senior Kevin McDermott leading the scoring with 15.
The Thursday night games did not disappoint. Just before the 6 pm tip-off between Portsmouth Housing Authority and Boyton & Scott, I sat down with one of Boyton & Scotts senior players, Will Fahey. In the interview, I asked Fahey his opinion on the other teams in the league. "Very balanced, not one team that's wicked stacked" stated Fahey. Boyton & Scott went on to win the game.
The final game of the opening week might just be game of the week.  It was a 7 pm tip-off between Seacoast Security and Harbor Eye Care. The hype surrounding the game was real, with a good amount of fans in the crowd. Harbor Eye Care started the game off on fire leading 32-15 come half time. Seacoast Security didn't go down without a fight. A second half come back, led by Drew Hudson, with Keondray Lucas hitting the game-winning shot with 16.1 seconds left to put Seacoast Security up 54-52. Leading scorer of the game was Drew Hudson with 19 points, with 15 of those coming in the second half alone.
The first week of Rec ball didn't disappoint and the race for the title is officially underway!