Dover Residents Respond to the Incident of the Jingle Bells Parody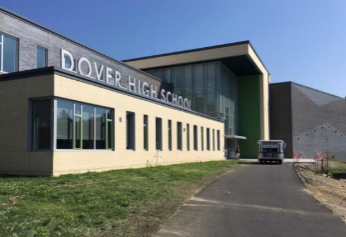 Alexandria Lewis, Paperclip staff/writer
January 7, 2019
Early in December, students at Dover High School sang a parody they wrote on the KKK to the tune of Jingle Bells. This song was supposed to reflect the reconstruction period of the United States of America after the Civil war. A classroom peer took a video of this and posted it to the social media platform Snapchat. This was then posted and shared everywhere, eventually caught by school officials. The teacher was put on paid leave and the students have still yet to be punished.
Andrea Froburgh, a resident of Dover, and a teacher at Portsmouth High School, said that she had heard this news story from someone else and then saw it on the news. Though she never dug deeper than that she thought it "was awful". She said that she was sad, though she mentioned that if her information were a little more detailed than her reaction might have been different.
Secondly, she was asked what her thoughts were as a community member. Andrea mentioned that she was shocked for sure and that humans have this mentality that's called "Tribal Mentality". Andrea said "Everybody has a part in educating", she mentioned that everyone has a job to make sure that students aren't raised in a community or society that puts anyone's human rights at risk.
Lastly, when questioned on what her thoughts were as a teacher and in the shoes of that teacher, she responded that if she would have been him, she said she "would've vetoed it as soon as it went south. " and approached administration about it. She said that she "was not okay with what happened."