Student Review: Cornerstone Pizzeria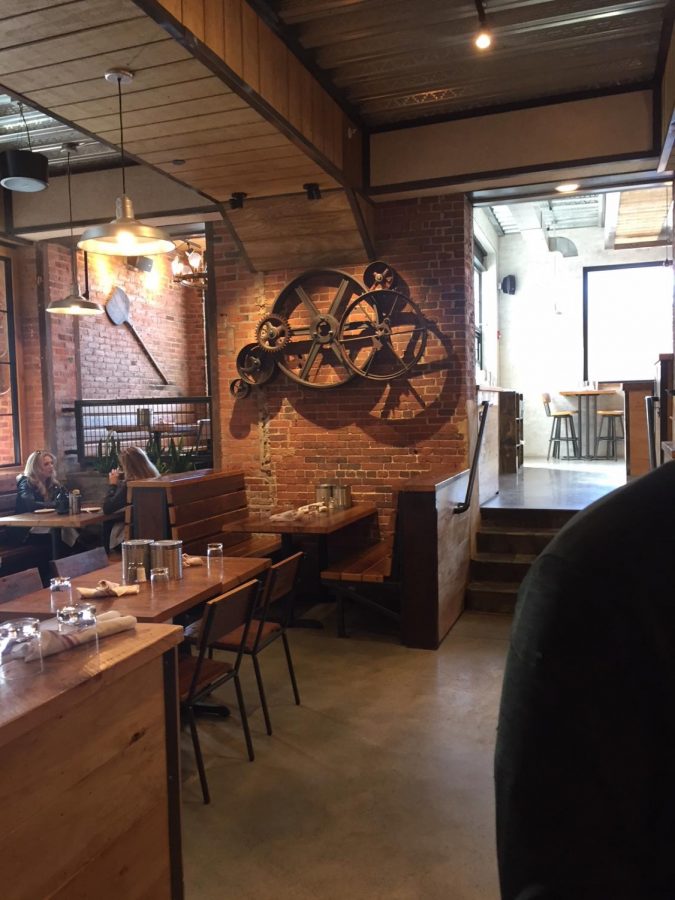 Grace Ennis and Mohammad Alhamdan, PaperClip Staff/Writers
October 29, 2018
Cornerstone Pizzeria recently opened with a wide variety of foods, not just pizza.  Many people have been going there to try out there new pizza, so we had to go and see what it was all about. Needless to say, we were nothing but impressed.
Walking into the recently redone building, we didn't know what to expect. Everything was remodeled, but the rustic look of the original walls were kept. Walking in the door, we were greeted by friendly staff. The manager even gave us the "neighbor's discount."
As soon as the pizza box was opened, the aroma filled the car with the greatest smell. There was the perfect amount of cheese and tomato sauce. We stuck to the basics, a cheese pizza. We split and finished it within a matter of minutes.
17 year old Ryan Prinz, a Portsmouth High School senior said he had only ever been to Cornerstone once, around the time opened. He thought it was a "bit too doughy and did not like it that much," calling it mediocre at best. We asked him to rate the place out of 10 and he gave it a 4.
When asked if he would come back, or recommend the place to a friend Prinz said "No because there are too many good pizza places in Portsmouth, and Cornerstone is a waste of time. Streetza, Flatbreads, and Joes are better."
 Portsmouth has tons of competition with pizza and restaurants in general, and even though our experience at Cornerstone was better than Prinz's, we feel like his point still stands about there being better options. One could argue that Prinz's experience was merely due to the fact that he went when the place first opened up, and maybe he needs to give them another shot.
Note: We were also going to review 900 degrees Pizzeria in Portsmouth, but it turns out that on Monday October 22nd they actually shut down due to a lack of workers as stated by the owner on Facebook. They have 2 other locations, so we hope to still be able to try it at one of their other locations.