2018-2019 Senior Rec League Previeww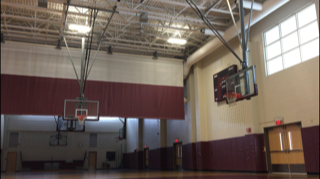 Hang on for a minute...we're trying to find some more stories you might like.
The Portsmouth High Senior Recreation basketball league starts in December, and people are already hyping up this season. This year's juniors are moving up to the Senior League and are ready to prove themselves, and the seniors are looking to be the top dogs.
Last year's MVP for the Senior League was senior Jack Finneral, and since he has now graduated  the throne is open for those worthy of it. Some returning players who will stand out are Jared Hett, Henri Walsh, Drew Hudson,
The Juniors who are entering this league are looking to make an impact and are bringing many talented players. A few notable Juniors are Oscar Lalime, Jackson Moore, Jacob Duddy, and Joey Clarizio.
The Junior League 2017-18 champion was team Riverhouse, coached by Joe Moore and Bill Gum. The starting five consisted of Jackson Moore, Kevin Gum, Finn Rooney, Silas Witham, and Aidan Palermo. The bench was very strong with two lockdown defenders, Ben Landau and Jack Moriarty. They also had a star shooter off the bench, Jonah Levin.
The Rec league is looking to bring in more people than ever this year. The Junior League Championship brought in lots of spectators and took up all the bleacher seats.  
Incoming Junior, Ben Hathaway spoke about this upcoming season. "I think it's gonna be very intense" and he also added about players themselves "lots of good players will be giving their all for the championship"